Who are you and what is your role at Narrative?
My name is Elisabet Stigård, and I've been working at Narrative since the fall of 2013. I joined the company when our office was in a small apartment in the Old Town of Stockholm. A lot of things have happened since then. We have grown from 15 employees to more than 50, have expanded our operations to the U.S. and have announced that we are going to release Narrative Clip 2. Exciting times!
In my spare time I enjoy to travel (especially going on weekend trips to other cities or sunbathing on a nice beach), spending time with friends and family and horseback riding. Stockholm is a great city to live in, where you actually get the opportunity to live in a vibrant city but at the same time being really close to nature.
How do you use your Narrative Clip?
I use the Clip when I am travelling and when I am participating in activities that keep my hands full, like playing sports. My husband and I recently drove along the California coast on Highway 1 and being able to capture parts of the trip, without interrupting the moment was really cool. The Clip is very light which makes it easy to wear, and I have managed to captured several precious moments I otherwise would have forgotten.
What do you see is the major improvements from Narrative Clip to Clip 2?
Out of all of the amazing improvements, my two favorites are definitely the improved connectivity options (Wi-Fi & Bluetooth) and being able to switch out the clip. Since I bring the Clip with me on travels, I will now be able to share pictures with friends and family more easily, instead of having to first connect to my laptop. I've also had some difficulties when trying to attach the current Clip to a horse halter, so I look forward to having the versatile mounts.
How will you use Clip 2?
I see myself using Clip 2 more regularly than the original Clip thanks to the improved connectivity, which makes it easier to upload and share pictures. I look forward to being able to quickly share what the Clip captured with family and friends.
How does your daily work create value for Clip 2 users?
At Narrative I am responsible for the Narrative Care Team. Our focus is to support users through embedded self-service but also through personal assistance. We consider the Care Team to be a driver of users' engagement, making sure that our users' feedback is being taken into account when we develop the Narrative Experience. Cornerstones of good customer care lies in being available, keeping promises, getting back in due time and having a team of truly service-minded people. One of our most popular contact channels is Twitter, if you haven't already, please check out @NarrativeCare. I love being a part of building Narrative into a loved company by users, employees and partners.
What expectations do you have on Narrative Clip 2? What do you think is most exciting about it?
I am certain that Clip 2 will make it easier and faster to share the Narrative Experience regardless of where I happen to be. I can't help but reiterate how great the improved connectivity is!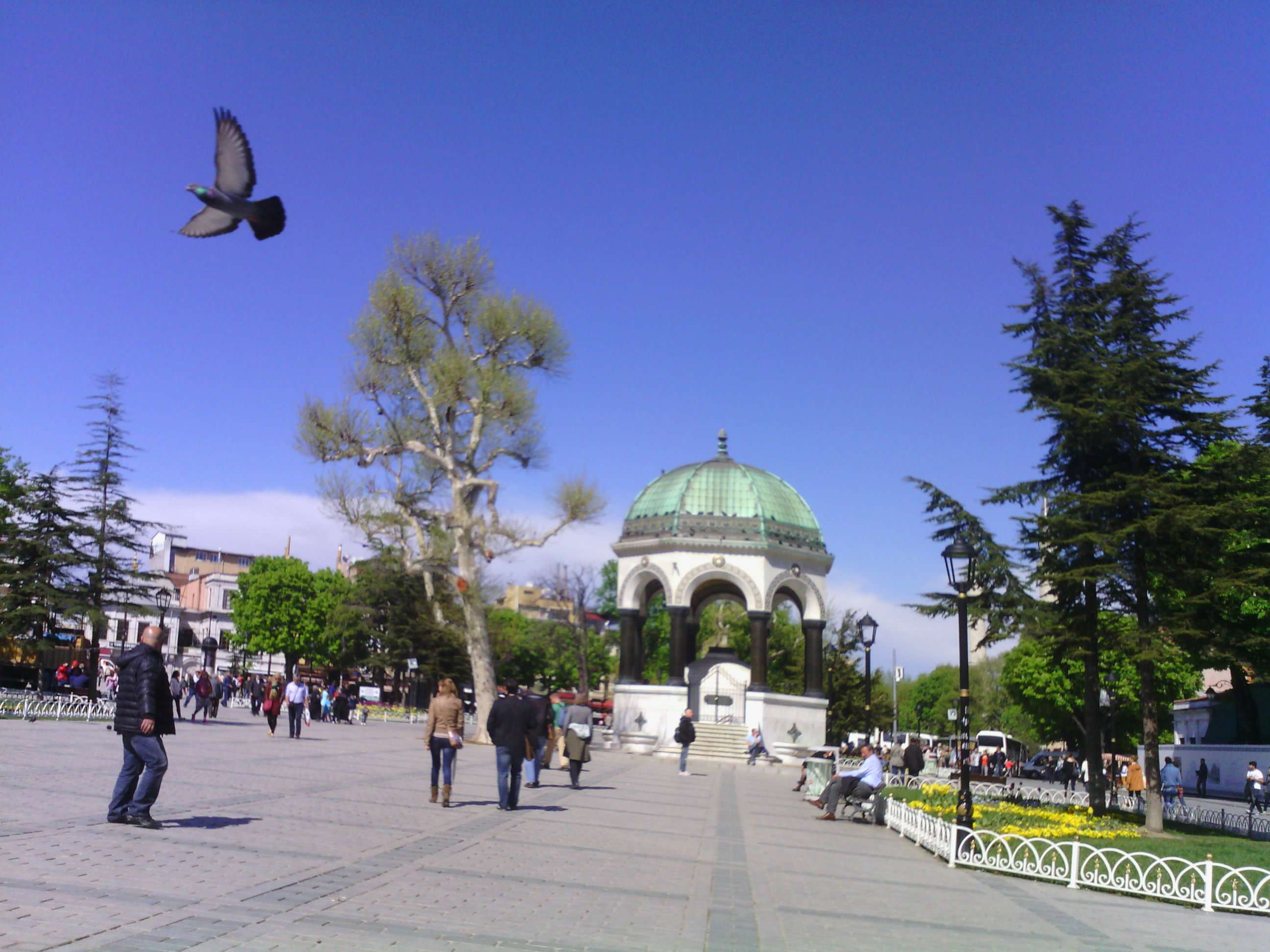 My favorite Clip 1 photo
One of my favorite Clip pictures is from last spring when a bird flies over the beautiful square outside of the Blue Mosque in Istanbul. I believe it captures that you never know in advance if a moment captured will be meaningful to you in the long-run.